Have you thought about being a phone psychic? As you probably know, that would mean working with a company that contracts with psychics to provide psychic readings for the visitors to their website.
Huge Demand for Phone Psychics
There is a huge demand for phone psychics by dozens of companies. As the validity and appeal of psychic readings has become more and more accepted by mainstream people, the need for qualified readers has mushroomed as well. It's phenomenal really.
Are You a Genuine Psychic?
So, if you would like to be a phone psychic and you are able to demonstrate that you are a genuine psychic and can perform valuable psychic readings, there's a great chance you can find work with one of the leading psychic websites. Your chances will be even better if you have a fun, outgoing personality, if you can communicate well, and if you enjoy interacting with people. With all those characteristics, you could really do well. Previous experience as a phone psychic is helpful, but not necessary in order to be successful.
If you already know for sure that you want to be a phone psychic, go here now to apply.
The Gift of a Psychic Ability
While a whole lot of people might have an inkling they would love to have a psychic job, the reality is that less than 10% of the people who apply are actually accepted to work as a phone psychic. That's usually because they don't truly have the gift of a psychic ability, or they haven't developed it enough yet to use it in a helpful way with others.
More Than Deja Vu
The people who do have a seasoned psychic ability are able to perceive information about other people, places and events above and beyond what most of us can pick up. Psychic mediums can even communicate with those who have passed on. It is much more than "deja vu." Listen to professional psychic Rima Thundercloud as she discusses psychic ability: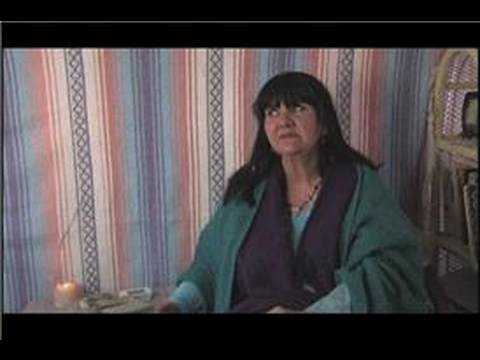 As Rima says, if you truly have psychic ability, you usually will know this inside of you.
Psychic Development
Becoming psychic is a possibility too — it just won't help you to begin working as a phone psychic right now. It is possible to develop latent gifts, and there are schools, teachers and programs that can help with that. It is also possible to develop talents as an astrologer or Tarot card reader, but you will need to study and practice for years before you can develop the depth of skill and intuition necessary to provide a valuable reading.
What are the benefits of working as a phone psychic?
Typically you get to work the hours you want
You generally get to work from home, or the environment of your choice, as long as it is quiet
You can earn excellent pay
You get to connect with all kinds of people and do work you love
Sound good? Click here to be introduced to a company that is hiring psychics. This is who they are looking for:
We are looking for candidates that possess natural psychic abilities and are able to provide reliable, honest Readings over the phone or online. We are looking for psychics who specialize in many new age areas, including astrology, dream interpretation, horoscopes, I-Ching, Kabbalah, love & romance, future predictions, money & finance, past lives, spirit guides and more. We are also looking for psychics who specialize in horoscope psychic readings, tarot psychic readings, numerology psychic reading or tarot card readings. Source
Does that describe you? Do you want to be a phone psychic? Great, apply today!
If you found this article to be helpful, tell others!
Related Articles:
Psychic Jobs – Who is Hiring Psychics?
Psychic Jobs – Making Money With My Psychic Abilities